Jack Young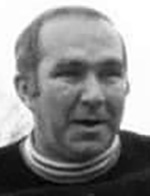 Name: Jack Young
Class: 2023
School: Towanda
Deceased
Jack Young, Jr. graduated from Mount Carmel High School in 1954 and attended Stevens Trade School for half a year before serving three years in the U.S. Army. In September 1958 Jack enrolled in Bloomsburg State College and graduated in three years. Happiest when coaching, Jack always lived and taught his players a philosophy of challenging yourself to make yourself better.
Coach Young had coaching and teaching stops in Riverside NJ, Mechanicsburg and DuBois before settling in Towanda. Coach Young coached the Black Knights from 1970-1996, accumulating over 180 wins, 8 league championships, and being selected "Coach of the Year" seven times. He has coached the District IV All-Star game four times, and also served as a Big 33 assistant coach in 1984. In 1990 Coach Young was tapped as the head coach for Team PA in the Big 33 Football Classic, where he directed an exciting, come-from-behind 42-28 victory over Maryland.
Coach Young served as a District IV Coaches Representative for several years before serving as Vice President, and later President, of the PSFCA. At various times throughout his career he has also coached track, baseball, wrestling and baseball. Coach Young was married to his wife Elaine from 1960 until his passing in December of 1996 with their four children: Wendy, Kelly, Tracy, and Jack, III.