Russ Manney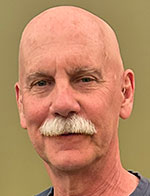 Name: Russ Manney
Class: 2023
School: Wellsboro
Coach Manney graduated from Shamokin Area High School in 1969, he was a three-sport athlete: football, wrestling, and track. He attended Mansfield State College majoring in education and was a member of the Mounties football team. After graduation in 1973, he was offered a position in the Wellsboro Area School District as a middle school teacher and varsity football coach. In 1978, he returned to Mansfield University and accepted the position of Offensive Coordinator. In 1984 he returned to Wellsboro as the head football until 1997, he later returned in 2001 for a two-year stint as head coach.
Coach Manney led the Hornets to four District IV playoffs and one Eastern Conference playoff. In 1996 he participated in the American Football Travel International program as a coach and clinician in London, England. In 1996 he was selected as an assistant coach for the Big 33 game. He served for 10 years as the District 4 Director to the PSFCA, and was selected as head coach for two District IV All-Star games; one for the North squad and one for the South squad. With the help of the District IV football coaches, Coach Manney organized and continues to direct the District IV High School Combine for over thirty years. He also laid the foundation of the District IV Coaches Association by enlisting the help of many distinguished District IV coaches, to successfully build the association to what it is today.
In 1999, Coach Manney was inducted into the Bernie Romanoski Chapter of the Pennsylvania Sports Hall of Fame. In 2012, he was inducted into the Tioga County Sports Hall of Fame, and in 2018 was inducted into the Wellsboro Sports Hall of Fame.
Coach Manney has been married to his wife Carline for 51 years and have three children. His son Russ III, resides in the suburbs of Chicago, Il with his wife Kristy and their three children: Max, Mia & Maddie. His oldest daughter Jenn Morral live in Wellsboro, PA with her husband Jamie and their daughter Nixon. Jolene O'Leary lives in Murrysville, PA with his husband Mike and their three children: Chloe, Mickey & Bella.