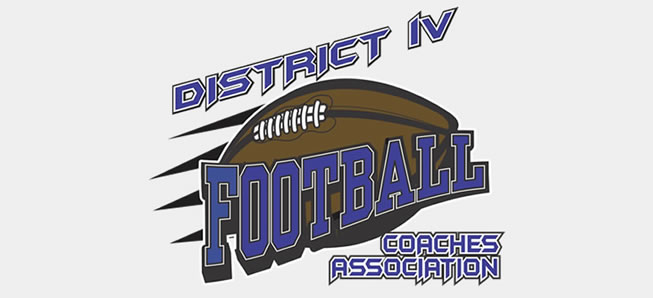 LT camp returning to Athens at lower price
By: The Review / May 18, 2016
For the third straight summer, former National Football League MVP LaDainian Tomlinson will be bringing his Elite Football Clinic to Athens, Pa.
The LaDainian Tomlinson Preparatory Academy will present the clinic on Friday, July 8 and Saturday, July 9 at Athens' Alumni Stadium. The clinic, which is for players in grades 6 through 12, will cost just $99. The clinic will feature two full­ day sessions, from 10 a.m. to 6 p.m., led by a top­notch coaching staff — including Tomlinson himself and former San Diego Chargers lineman Mike Keathley.
The two­-day camp will focus on reinforcing correct mechanics and fundamentals while advancing physical skill and game intelligence. Athens Area High School head coach Jack Young is excited to have LT and his team back for another summer.
"Oh my gosh, you know one year was a gift and to have those guys coming back for a third year, is just pretty amazing," said Young.
Young is hoping the change of price, which dropped from $199 to just $99, will help get more kids out to the camp.
"We got a little bit of a cost change and we are trying to really open it up for a lot of kids. It's super exciting," said Young, who believes $99 is a deal for a camp being led by an NFL legend. "To me that's a huge bargain. I challenge coaches, I challenge parents, if they have a young man, especially that high school age, that really wants to see a different level of the game of football and hear some messages about academics and about character, it's a great opportunity for $99."
Ammon Schirling, who made the trip to Athens all the way from Providence, R.I., back in 2014, would encourage any high school player to attend the LT clinic.
"It was definitely worth it," said Schirling. "Going to that camp definitely helped me a lot because I learned from several different coaches, whether it was the high school coaches or LaDainian Tomlinson himself, who helped us any way he could. The camp really helped me get my form down and helped prepare me for my senior year."
Schirling would end up excelling during his senior year and earned a chance to play football at the next level. The LT clinic alumnus is still putting some of the things he learned at the 2014 camp to good use at the college level.
"One thing that I'm still (using) today is pass blocking with my kick steps and staying square ... I remember one of the lineman coaches (Mike Keathley), who played with LaDainian Tomlinson, he was just telling me to stay square and kick back faster," said Schirling, who played offensive tackle during his freshman year at Lake Forest College and is now transitioning to tight end.
Russell Gary, vice president of recruiting and scouting for the academy, believes the LT clinic is at a different level than other football camps.
"I think what sets our clinic apart from other football camps is that we give the student­ athlete and parents the education piece," said Gary. "We also follow up with our student­ athletes to see if they need assistance with taking their game to the next level beyond high school."
Young believes the recruiting portion of the camp is very important for high school athletes.
"They provide a lot of information on the recruiting process as well as what it takes to play at the next level ­­ and not just the football aspect of what it takes to play at the next level, but the academics," said Young, who said sometimes student­ athletes need to hear how important academics are from someone other than their own coach or parents. "I love the fact that they get to hear it from a Hall of Famer like LT and the guys he associates himself with. Sometimes when kids hear it from others, it just means so much more."
Gary says players should expect a little bit of everything at the clinic, but it all centers around learning both on and off the field.
"Players should expect high­ intensity coaching, skill training, recruiting tools, and most importantly, educational information," said Gary.
To register for the Elite Football Clinic, call (817) 717-8801 or go to www.LTacademy.com.