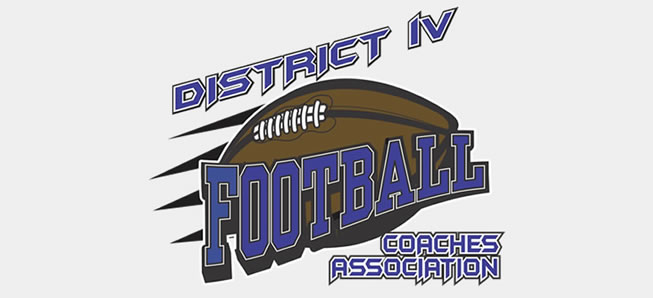 2019 Media Day
By: Ed Weaver / July 8, 2019
You are invited to our District IV Football Coaches Association Media Day!
The date of the event is July 23rd from 1:00-4:00 PM at the Williamsport Country Club at 800 Country Club Dr, Williamsport, PA 17701. I recognize this information is coming out later than usual and I apologize for the delay. I hope you have an interest in our event where we plan to have representation from the majority fo District IV Football teams. Please see the information below for all the details required. Please also feel free to email with questions or concerns. I look forward to seeing you on the 23rd!
Cost: Free
Who: Media Members covering District IV Football
Food Service: Open sandwich buffet, drinks, salads, chips, and further refreshments.
Further Details: The event will feature a table for each team. Teams will be differentiated by wearing jerseys as well as having an updated helmet with decals on the table center. Each Head Coach will have copies of the expected roster for preseason. The event will have two phases. A first phase will be the formal section of the media day. This will begin at 1:00. An introduction of the event will take place followed by an introduction of each team and statement by each head coach at the front podium. This phase of the program will be allotted one hour. Each head coach will be announced by the MC. The coach will then name the players he has brought to the event as well as address hopes for the seasons, strengths of his team, and key losses/additions. Media members will sit in a gallery as a full group while teams will remain at their assigned tables. At the conclusion of this session, there will be a 30-minute recess for lunch following group photos of both coaches and players. This should take place at approximately 2:00.
The second phase will take place as media members will have the opportunity to attain more information from teams of choice. This will be a free meet and greet. During this phase, players and the head coach will be seated at assigned tables. Tables will be labeled by helmets as well as name strips for easy reference. Media will have the opportunity to talk with all players and coaches desired. Please make sure to stop at all tables.
Results: We expect heavy media coverage of the event and a tremendous opportunity to further our Association in terms of recognition and overall honors given to the players.
RSVP: RSVP to Justin Van Fleet via email through jvanfleet@loyalsocklancers.org<mailto:jvanfleet@loyalsocklancers.org> or by phone (570) 220-0891. RSVP should include media member names and titles as well as organizations. If you require a room for TV interviews, please include that information as well.