Burrows, Pearson Set To Coach In 2023 All-Star Game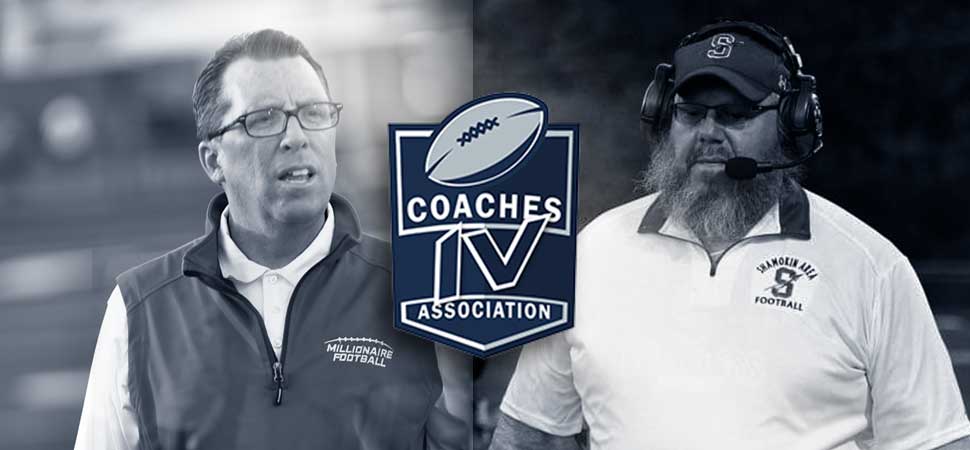 Burrows, Pearson Set To Coach In 2023 All-Star Game
By: Ed Weaver / March 10, 2023
Williamsport's Mike Pearson and Shamokin's Mark Burrows have been tabbed to coach this year's District IV All-Star Football game. Pearson will coach the UPMC / North squad and Burrows will lead the Geisinger / South team.
This year's game will be played at Williamsport High School on Friday, June 23. Kickoff is scheduled for 7:00 p.m.
Pearson returned to the high school ranks with the Millionaires in the 2022 season after spending the majority of his coaching career at Lycoming College and with the CSFL's (Collegiate Sprint Football League) Chestnut Hill College. Last year Williamsport finished 5-6 and won the 5-6A Eastern Conference Championship.
"It is a great honor to coach in the District IV All-Star game," said Pearson. "I am a great fan of the players and coaches of our district. In addition, I am extremely thankful for the leadership of the District IV Coaches Association under Coach Justin Van Fleet of Loyalsock. The Association cares about all of the kids in the district and work together to provide them with first class opportunities."
Coach Burrows has been coaching football for 37 years, most recently as the Offensive Coordinator and Offensive Line coach at Shamokin. He has also made stops at Warrior Run, Hughesville, Shikellamy, Lewisburg, and Central Columbia. Shamokin also finished the 2022 season at 5-6. Burrows has also coached in this all-star game nine previous times.
"It is always an honor to coach in this game," Burrows added. "It is truly a very satisfying and gratifying week to be able to coach these kids that you have been scouting and coaching against during their career. For myself, and I am pretty confident by saying, this is one of the best weeks of football that these kids will experience. Friendships will be made not only by the players, but with the coaches that will last a lifetime."
Joining Pearson on Team UPMC will be:
Greg Bellows, Canton
Bryan Bechtel, Towanda
Jesse Walker, Williamsport
Chris Olson, North Penn-Mansfield
Brock Kitchen, Canton
Dave Reynard, Canton
Tyler Sechrist, Canton
Reese Holmes, Williamsport
Ryan Larcom, Towanda
Matt Machmer, Athens
Joining Burrows on Team Geisinger is:
Marc Persing, Shamokin
Gary Hawonic, Shamokin
Ron Pratt, Line Mountain
Jeff Wagner, Mifflinburg
Brian Raup, Danville
Drew Newcomb, Lewisburg